YOUR STORY, YOUR SPOTLIGHT
With our industry-leading public relations and innovative marketing expertise, we know how to tell the unique story of your property like no one else can. With access to real-time regional data and internal insights across the Elliman agent network, we will conduct a thorough market analysis and work with you to determine the optimal price and positioning for your property.
YOUR JOURNEY, YOUR PARTNER
At Douglas Elliman, we understand that real estate is a journey -and that personal relationships built on trust are the key to finding your way home. More than a century since we were founded in New York City, we have grown to become one of the largest independent residential real estate brokerages in the nation. We have earned our reputation for excellence and integrity-and we empower our agents to embody those values every day. Drawing on decades of real estate knowledge and the resources that come with our scale and reach, an Elliman agent is an essential advocate, dedicated to guiding you every step of the way. With deep local expertise, Douglas Elliman knows the market inside and out. Our exclusive Market Report series is a benchmark for residential market information in the region, providing your agent with the data and insights to help you to make critical and timely decisions.

YOUR NETWORK, YOUR COMMUNITY
Douglas Elliman agents belong to a network of reaI estate professionals spanning key markets across the country. They are colleagues, neighbors and members of the communities where they live and work. They promote local businesses, volunteer their time and forge true partnerships to support the causes they care about.
OUR SCALE, YOUR STRENGTH
With over 7,000 agents and more than 100 offices in key markets across the country, we have the reach and resources to promote your property from coast to coast. Our scale enables your agent to leverage a powerful network of referrals and services that puts our national strength to work for you. Douglas Elliman works within every facet of the real estate industry, with visibility and insight into how each one supports our core commitment: connecting buyers with sellers. Each of our specialized divisions provides high-level buyers that your agent can bring to your property.

INTERNATIONAL REACH
Our exclusive partnership with Knight Frank makes us the world's largest privately-owned global property network, with the stature and presence that attracts buyers from around the world.
The annual Douglas Elliman I Knight Frank Wealth Report provides comprehensive and in-depth analysis of the prime properties, major investments, high-net-worth individuals ($1M+) and ultra-high-net-worth individuals ($30M+) at the top tier of global real estate.
HOW WE MARKET YOUR PROPERTY
With access to real-time regional data and internal insights across the Elliman agent network, we will conduct a Comprehensive Market Analysis (CMA) and work with you to determine the optimal price and positioning for your property.
Properties priced at market levels indicate proper appraising, assisting in the buyer's ability to secure a loan. More buyers are attracted, and more serious offers are received. Marketing time is shortened, with immediate activity from the moment the property becomes available. Increased activity on the property can often cause it to sell at or above asking price.
Our in-house PR and marketing teams work with us to prepare a comprehensive, strategy-driven plan for promoting your property. From premium photography for custom websites and email campaigns to staging your home for live and virtual viewings, we make sure everything is in place to launch your listing.
DIGITAL EXPOSURE
With approximately 500,000 users across all platforms and delivering more than 50 million impressions annually, our social media channels reach buyers where they are, drive traffic to our website and give your listing the visibility it deserves.
A LEADING SITE THAT CAPTURES BUYER TRAFFIC
With nearly 90 percent of buyers searching for property online, we average more than 1.2M visitors and 2.4M page views per month on Elliman.com. Visually stunning and optimized for search, Elliman.com attracts online searchers to your property while syndicating your listing to Wall Street Journal, The New York Times, Zillow, Realtor.com and other sites where buyers browse.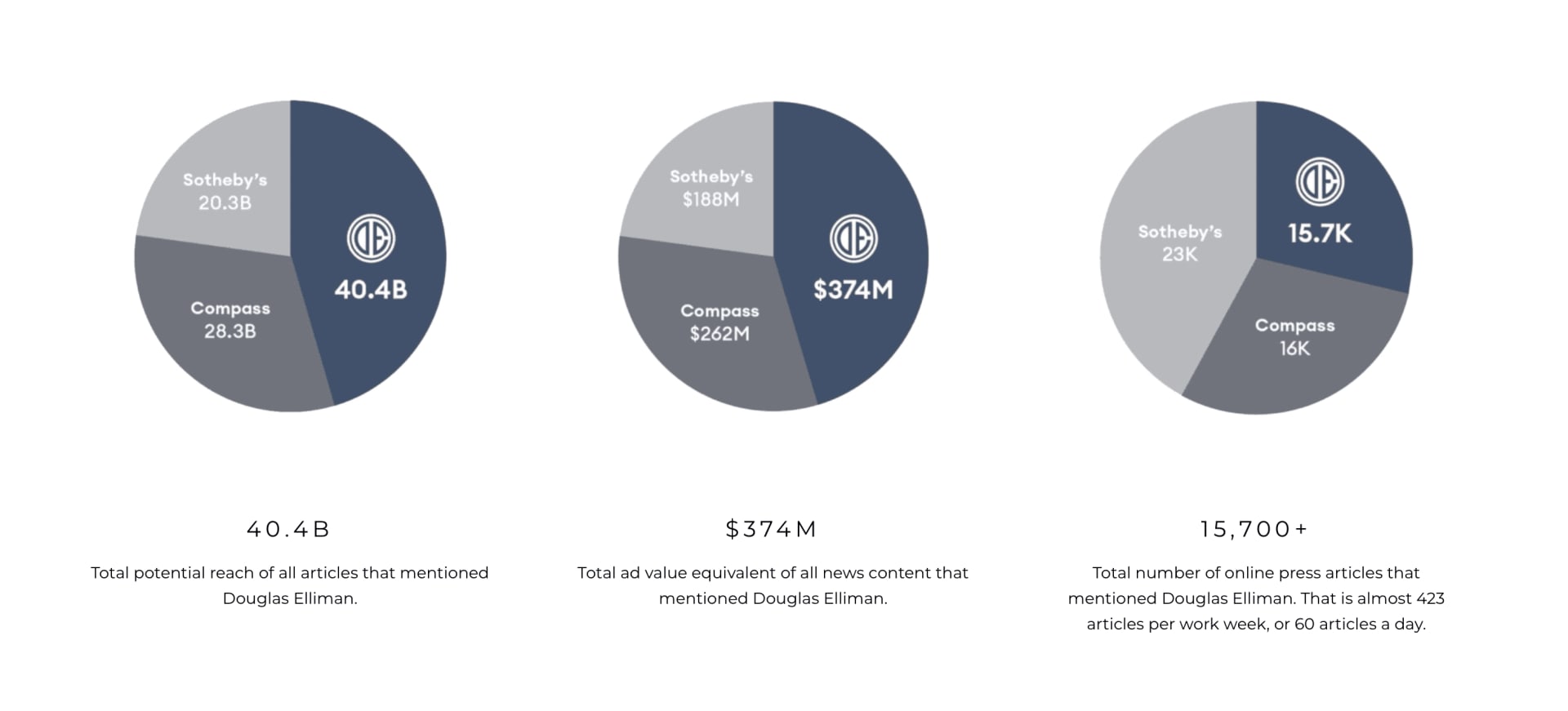 THE POWER OF PRESS
With our commanding visibility in the press, dedicated events and powerful social media presence, Douglas Elliman is the leading name in real estate news and communications. That means increased exposure for your property and unmatched access to buyers worldwide. Our in-house public relations team is the best in the business, by all measures, making Douglas Elliman the leading voice in real estate news in publications including The New York Times, Wall Street Journal and Financial Times to name a few.
SOCIAL CHANNELS THAT REACH BUYERS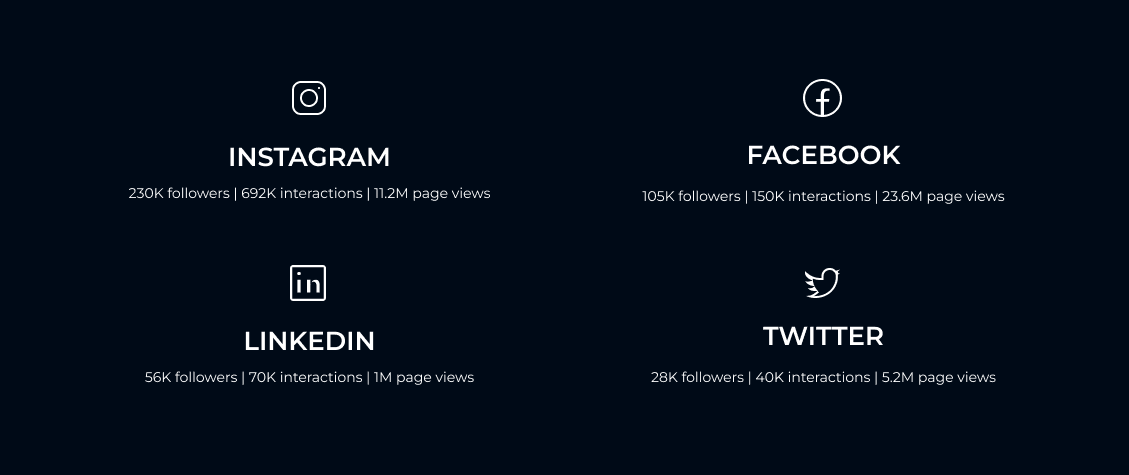 ADVERTISING THAT REACHES THE RIGHT AUDIENCES
Through our strategic partnerships and longstanding relationships with media outlets, we put your property
in all the right places.