For most real estate market cycles, there's little to no advantage for buyers or sellers. While some specific submarkets might prove hot commodities and tip towards the seller, others might be a bit oversaturated with supply and tilt in favor of the buyer. Overall, there's historically a subtle balance to the whole affair.

However, over the past 18 months, market conditions have been anything but stable. At practically every housing level, including luxury estates and seaside compounds, sellers possess a distinct advantage. High demand, low supply, non-existent development, and highly favorable interest rates have all factored into creating a market that few people have seen in their lifetime.

As a buyer, this type of seller's market can prove quite daunting to navigate. Contrary to popular belief, it's not impossible. You can find the deal you're looking for as long as you're well prepared. With that in mind, let's explore the ins and outs of buying in a seller's market.
Partner with an Experienced Real Estate Agent
When navigating a highly competitive seller's market, you don't want to go it alone. A top real estate professional helps you make sense of the market's ebb and flow. Backed by their market experience from past transactions and current market research, a realtor can identify under-appreciated submarkets, up-and-coming communities, or older homes ideal for renovation or redevelopment.

They'll also have insight into homes priced to sell or those under or overvalued. A great agent is also your biggest advocate and supporter throughout the buying process. During home tours and the offer process on through to inspection and negotiations, they ensure you're buying the right luxury at the right price.

Most importantly, a savvy broker or agent will keep you one step ahead of the market. Calling upon their deep roster of industry contacts, the best connected professional will know who's selling what and when - often before a property hits the market. There's no better feeling in real estate than uncovering that hidden gem before anyone else has a chance to see it.
Be Prepared and Prepare to Act Fast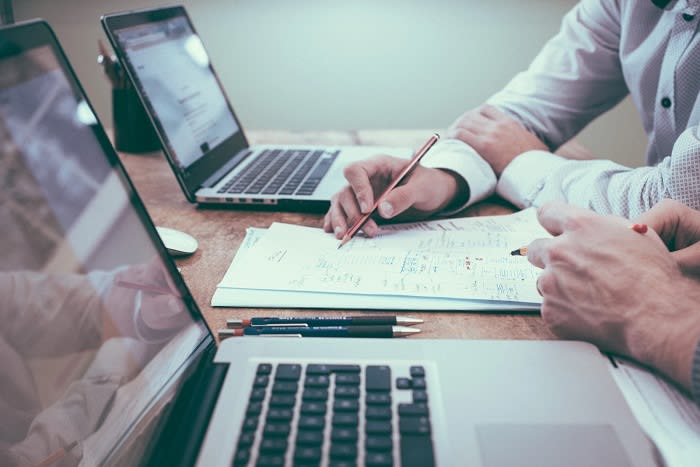 Seller's markets are notorious for moving fast. Check out any online listing site and note how many high-end homes are listed as pending or under contract. Come back the next day, and new homes will be listed, many carrying those same pending designations.

While a top agent serves as the optimal partner once you enter the market, there's plenty you need to do long before you start touring homes. For starters, determine your home buying goals, meaning decide what you need and want out of your next property. Is it a forever home, a second landing pad for business, or a second home for leisure? Maybe it's high-end investment properties you're after. Whatever the specifics, determining your absolute must-haves and the features or amenities you're willing to compromise on is critical. Even in the best market for buyers, it's rare to get every single want from a home short of building it from the ground up. A seller's market can force you to reconsider what your actual needs really are.

Don't forget to scope out your preferred neighborhoods, as well. Hot homes go fast. Desirable homes in the best neighborhoods enter and exit the market at lightning speed. Knowing your markets of choice promotes a focused home search. Keep in mind opportunities in popular or exclusive communities don't come along every day. Be prepared to wait for available homes in the most sought-after markets and then move at a moment's notice when a listing goes live.

Beyond your wishlist, go ahead and secure your financing ahead of time. You don't want simply a nod of pre-qualification, but you'll need an actual letter of pre-approval or proof of funds. While the former reflects you're thinking of buying a home, the latter two show you to be a serious buyer who is ready to lay down an offer (with the funds to secure it) the minute you complete a tour.

Speaking of which, you should also prepare yourself to move fast on a home you love. Going back to the online listings, it's not at all uncommon for a home to go live on Thursday afternoon only to be spoken for by Friday morning. That's why getting ahead of the process is so critical. If you know what you want ahead of time, with your financial commitment ready to go, you're better positioned to act when the right home comes along.
Start with a Strong Opening Offer
Nobody likes to enter a negotiation at a disadvantage. Unfortunately, when buying in a seller's market, the buyer possesses very little leverage to swing a deal wholly in their favor. For a seller to consider your offer, you'll need to start strong and show you're serious about wanting the home. Low ball offers, or those even slightly under the asking price, get tossed aside. Especially in sought-after submarkets, expect that you'll be competing with multiple buyers - not just one or two. Sellers won't be in a mood to negotiate because they know they don't have to. If you hope to be taken seriously with sellers holding the cards, your initial offer should be at least asking price, if not a little more.

We've already discussed the importance of pre-approval and how that indicates your seriousness as a buyer. If you want to take that a step further, consider making an all-cash offer. It's certainly not a tactic for everyone, but all cash positions will often rise to the top of the sellers' offer list. Even if that offer comes in below higher financed bids. Why? Simply put, with no need for a lender, cash transactions close faster with less of a chance of falling through.

Two final points when considering your offers include contingencies or demands and discipline. When sellers control the market, they are less likely to accept certain contingencies. Most will allow inspections, but even then, if they're fielding multiple offers, those with the least number of strings attached stand at the front of the line. The same goes for home sale or appraisal contingencies.

To counter this and to avoid engaging in costly bidding wars that, even if you win, you may later regret, set pricing limits for any home you make an offer on. Determine just how much a home may be worth to you before sending in an offer. Yes, losing out on a great home is never fun, but even in a seller's market, you never want to walk away feeling like you grossly overpaid for it.
Seek Out the Off-Market Property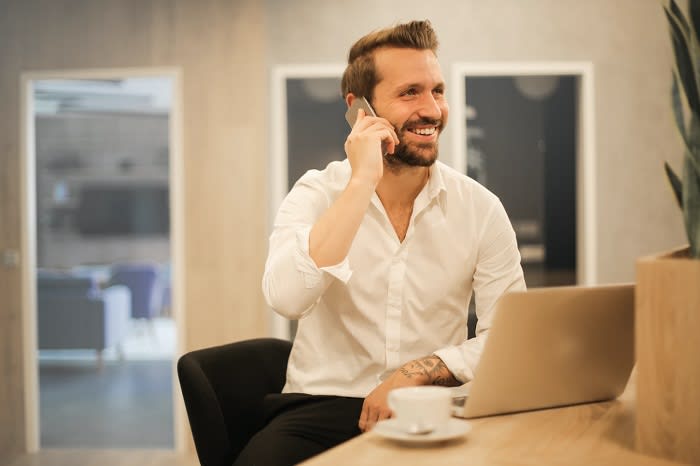 While a seller's market might appear a bit doom and gloom for the buyer, not all hope is lost. Case in point, supply isn't always as low as it seems. Off-market deals, like for sale properties that never make their way to official listed status, are becoming more common as the market turns more competitive.

Sometimes referred to as pocket listings, these deals fly under the radar either due to a property's unique standing within a market or at the seller's wishes. Tapping into this source of inventory can significantly improve your chance of landing a sought-after property without having to compete for it. If you hope to uncover these true hidden gems, it helps to have your finger on the market's pulse, or it's better to have a well-connected broker or agent plugged into the market for you, as we mentioned earlier. Typically, pocket listings advertise via word of mouth and networking. While there's never a guarantee of a sale, access to these private listings allows you the chance to make tailored offers. If yours is one of only a few instead of many, your odds for a deal significantly increase.
Keep an Open Mind and Be Patient
Finally, above all else, when buying in a seller's market, maintain an open mind. Considering off-market deals is one such example. Expanding your list of preferred neighborhoods is another. When detailing your wish list, ask yourself just how much square footage do you need. Or, if you want a pool, consider buying a home without one and install the pool of your dreams yourself.

The point being is that if you are buying in a seller's market, recognize that the market will be imperfect, mainly when supply is limited and new development is slow to offer an alternative. This doesn't mean you won't find that perfect piece of luxury real estate. You'll just have to look a little harder, wait a bit longer, or be willing to go outside your comfort zone to find a home that's right for you.

Ready to explore the best of Ponte Vedra real estate? Contact Kim Martin Fisher and Jennifer Martin Faulkner today to start your home buying or selling journey. From Atlantic Beach real estate to Neptune Beach or Sawgrass homes for sale, allow Kim and Jennifer's years of experience and expertise to be your guide to luxury real estate in Jacksonville.